Luxam is the world's leading museum showcase lighting company, manufacturing the most precise, flexible and dynamic showcase equipment for the world's most renowned museums.
Consultation for integration of our systems into museum exhibits and display cases, Bills of Materials, and manuals/technical instructions.
On-site installation of our systems, first fix, and final lighting focus.
Training on-site museum staff to use our equipment.
Return visits for focus changes, maintenance, and reconfiguration.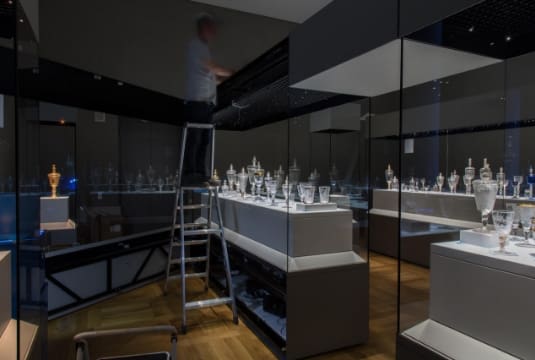 Warranty repairs and technical support.
The Luxam Fiber Optic system, is our solution for museums.
The best conservation option with versatility, enabling to create an advanced precision lighting result.
The Luxam system enables each object to benefit from individual lighting that puts forward its details, colors, textures and its shapes.
Luxam developed a MicroTrack LED system that is highly functional ad adapted to the museum environment. 
Fixtures are all individually focusable and dimmable, they include a range of accessories.
We are constantly developing new fixtures and elements to this system, taking in feedback and needs from our clients.